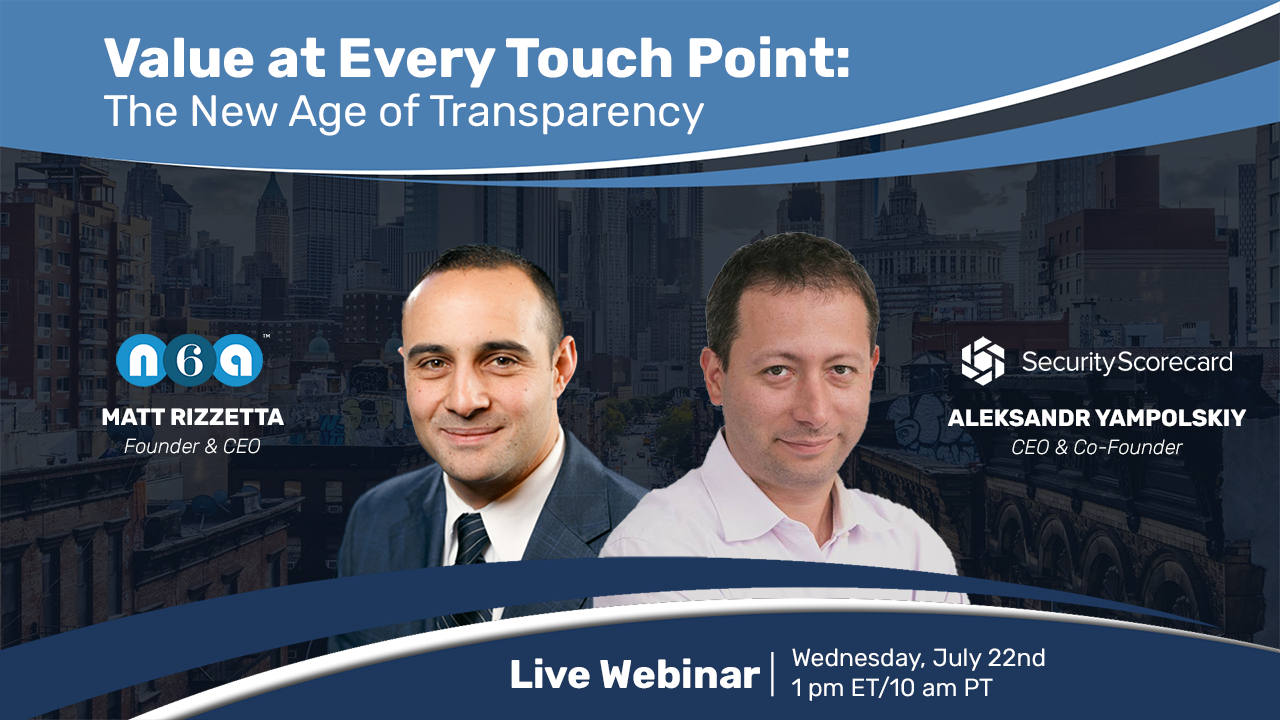 The Importance of Transparency During COVID
The COVID-19 pandemic has presented a radical shift in how businesses operate. With budgets being more heavily scrutinized and the pressure to bring products to market faster at an all-time high, many business leaders are focusing heavily on short-term sustainability while neglecting long-term growth. The companies that invest in transparency and accountability, however, position themselves for the future by fostering trust and relationships that will yield results over time.
Aleksandr Yampolskiy, CEO and co-founder of industry leader SecurityScorecard, sat down for a one-on-one conversation with North 6th Agency founder and CEO Matt Rizzetta as they discuss the principles and value of transparency for this moment. This exclusive webinar covered best practices, with SecurityScorecard's Trust Portal serving as a window to the company's efforts, and how making transparency an operational cornerstone positions companies for long-term success with customers and employees.
What you can expect to take away from this conversation:
The meaning and value of transparency in the COVID-19 era, backed by real-world experience.

Best practices and practical tips to improve transparency towards clients and customers.

How transparency can help foster a more collaborative, satisfied workforce to improve employee morale and connection.